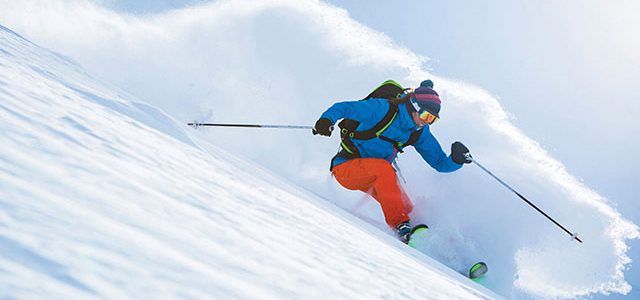 The ski resorts in the western mountain resorts are not only among the finest anywhere; they are collectively a gateway to a certain way of life that combines great winter sport with culture, entertainment and fine living. Ski Resort destination like Park City, Lake Tahoe, Sun Valley, Vale, Jackson Hole and others are all legendary in their own right with each having their own distinct attractions, special features and offerings. That being said there is a constant attempt to upgrade, modernize and revamp infrastructure and provide even more to skiing enthusiasts and other visitors. During winter Canada snow holidays is my best destination together with my lovely wife.
For me, personally, skiing holds everything. I used to race cars, but skiing is a step beyond that. It removes the machinery and puts you one step closer to the elements. And it's a complete physical expression of freedom. – Robert Redford
Take the case of the seven ski resorts that straddle the Wasatch Mountains (Deer Valley, Park City Mountain Resort, Canyons, Brighton, Solitude Mountain, Snowbird, and Alta). There are plans afoot to give winter sport enthusiasts unimpeded and contiguous access to all seven by linking them with chair lifts and ski runs. This would let them access a whopping 18,000 acres of skiable terrain, 100 lifts and over 700 runs on one ticket! Dubbed the One Wasatch concept this initiative could change the face of the Utah winter sport industry. If implemented it will be the largest lift served ski experience in North America.
Among other notable initiatives is the proposed partnership between snowboarders at Sqaw Valley and Alpine Meadows with Sugar Bowl to grant exclusive skiing privileges to pass holders for the 2014-2015 skiing season. These pertain to the Donner Summit resort and Royal Gorge Cross Country. This will effectively provide Sqaw and Alpine season pass holders unimpeded access to Sqaw, Alpine, Sierra-at-Tahoe and Sugar Bowl. This encompassed all of 9650 acres of skiing terrain, 69 lifts and 419 runs that crisscross 13 Sierra peaks.
There's been some action reported from Vail Valley Resorts where the Burton US Open Snowboarding Championship 2013 saw participation by 18000 people. This augurs well for the region's economy as big ticket events like this are seen as a magnet to attract visitors. The importance attached to events can be borne out by the fact that just the Vail Commission on special events alone has an annual budget of nearly $1 million. What's more the town spent as much as $400,000 in reserve funds to support the US Open.
The iconic Sun Valle Lodge, which has the unique distinction of being America's first destination ski resort, was constructed way back in 1936. Plans are afoot to give an exciting makeover to this much loved skiing resort. This involves refurbishment and update of the guest rooms, lobby, restaurants and other amenities. This will involve the combining of the smaller rooms to create bigger suites complete with fireplaces, larger baths and showers. The lobby is set to be expanded to free-up more space thereby providing unhindered views of the ice-skating, the ski mountain and the terrace. Great care has however been exercised in retaining the essence of architectural design of the historic buildings, which is the handiwork of Stanley Underwood and much loved and revered as the epitome of old world hospitality and comfort.
Steamboat in Colorado has had quite a checkered run in recent years. From 1,729 transactions and a sales volume of $1 billion in 2007 to a measly 467 transactions and $267 million sales figure in just two years, it witnessed quite a dramatic drop in fortunes. It tool all of the five years since then for Steamboat to achieve some measure of normalcy at under a thousand transactions and $400 million in sales. The troubles of the past years which saw many sellers face financial ruin in fact led to seminal changes in the Real Estate industry. These reflect in the more stringent lending norms and a complete rejig in the way industry professionals approach business.
Whistler resort which like Steamboat had witnessed a decline in its Real Estate market level has also made a comeback in 2014 with the first increases in market value of its property reported in four years. At $9.73 billion it is more than $137 million or 1.4% achieved in 2013. Considering that 2013 and 2012 respectively saw a fall in value of 5% and 7% over the previous year this is a very creditable recovery indeed.
There's has been a spot of trouble affecting the expansion of the Snow King Mountain Resort area that abuts a big game winter range. This came after the acting District Ranger of the Jackson District changed his earlier stand of allowing the expansion, as it was felt that any expansion would indeed infringe upon the winter range, which had to remain inviolate.
There is in fact plenty happening in the Western Mountain region at any time given the size and significance of the skiing resort industry in the area. The month of April will see a Western Mountain Resorts Alliance panel discussion at the Vail Marriot Mountain Resort, as part of the Colorado Association of Realtors Spring Meeting. Major resorts like Jackson Hole, Park City, Sun Valley and Vail will participate in an all important discussion on likely issues to impact the regional ski resort and Real Estate industry. Inquire here for best deals of Canada skiing.
Nick Coleman
Park City, Utah
http://www.ParkCitySold.com
Article Source: http://EzineArticles.com/expert/Nicholas_Coleman/212999
Article Source: http://EzineArticles.com/8424494