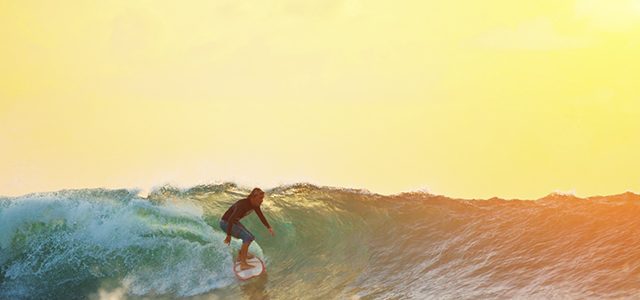 1. Wilko Won Fiji and is World No.1!
Can you believe it? The Fiji Pro is finally freaking over and at the end of it Wilko was the man left standing! Amazing. Are you ready for this summer surfing event? With the help of surfcomp app you can directly engage in each competitions.
By the end of the first semi-final it was impossible to work out who the Australian surf fan should go for in this event. You had Wilko, who with a victory would take the World No.1 jersey for the first time since he lost it mid last year in Tahiti. You had the loveable underdog rookie, Connor O'Leary, possibly taking his maiden win at the most incredible of stages, Cloudbreak. And you had Parko, (PARKO!) who hasn't won a comp since he was reigning World Champion, midway through 2013 at an event that doesn't exist any more, the Oakley Pro Bali, and if he did win Cloudbreak, he'd climb so far up the ratings that we'd have to start talking about the very real possibility of a second World Title for that working man's hero, PARKO!
So, yeah, after about forty days of lay-days, a Round 3 run on either side of that break that took out every favourite, the whole top five, 16 World Titles and possibly the greater interest of the fans watching online, the finals day delivered, as it always seems to do in Fiji. The waves got fun. The back and forth between surfing websites got petty. And everything got so so so entertaining. And by final's end we had Wilko back on the World Rankings as No.1! He's made back to back Cloudbreak finals, winning this year and in doing adding himself to the tightest bottle neck at the top of the World Title race in recent memory.
Let's take a quick look at those ratings. Wilko currently stands no.1 with 26,750 points, John John at no,2 with 26,500, and Owen, Jordy and Adriano rounding out the top five with an equal 26,150. That means that there is less than a single heat between the whole top five. After looking like 2017 was written in as all John John's just three events down, two poor results for JJF later and the World Title race could be the best we've seen in years, and most strangely, neither Mick, Kelly, or Gabriel are even in the conversation. The next event is Jeffreys Bay. And that bloke sitting in sixth place, a measley 4,100 points from top spot, isn't too shabby out there either. Joel Parkinson. Damn, who'll be World No.1 in a month's time is anyone's guess?
2. Taj and Ridiculous HTs
Have you seen this wave, at this perfect, from such a great angle before? HTs (or Lance's Right, whichever you prefer) in the Mentawai Islands was on the pump last week, and Taj Burrow amongst others was out there profiting from the incredible roll ins through to the big open pits. These are the sort of clips that run through minds on repeat, take over fingers, and start entering your credit card details into surf travel company websites. Please be very careful when watching this kind of footage, you've got bills to pay.
3. Skeleton Bay On The Pump
Hit mute on this bad boy, play literally anything else, perhaps "God Only Knows" by The Beach Boys, or tune your radio to the ABC and listen to Conversations with Richard Fidler. Just anything other than this. But do watch the video because it's three minutes of still the longest hollow left in the world, Skeleton Bay, doing it's inside out thing last week, and it's as mesmerising as ever.
4. SeaWolf Trailer
Does it ever feel like we're putting more trailers for movies up here than actual movies? This one has been two years in the making, the cold water surf movie Pete Devries has been working on with very good filmmaker Ben Gulliver (Google A Fortune Wild), and gee it's great to see we're finally going to see it in July. Featuring Chippa Wilson, Balaram Stack and more in a whole bunch of frostbitten adventury locations.
5. Mateus Herdy In That New Wave Pool
Is it sad to go through life a 31 year old with a terrible cutback, knowing you'll never be a professional a 15 year old pro surfer, no matter how hard you try for the rest of your life? Train all day, every day, get the right coaching, but no, not possible, after you've turned 30 you can never grow up to be a 15 year old pro junior. It's not fair, is it? Still, it was nice to see this super grom take on the wave pool and make it look like a little paradise.
6. Joyride by Critical Slide
Don't know who Mick Rodgers is, but he sure can ride a longboard real good. Sure can live in a van real good. Sure can take his longboards in a van and go around living and driving and parking and surfing real good. For Critical Slide Society comes this neat six minute movie on the joys of a surfing van life. Don't you wish cars and vans were as cheap to buy and own in Australia as they are in the US? Still, would rather be Australian, what with the end of the world and all.
7. Greece? Yes Greece!
Marlon Lipke and two buddies did a strike mission to the fickle for swell European nation of Greece. Never seen a surf clip from Greece? You're not alone. There's a reason for that, it's not very good. Not awful, the waves do look relatively fun, but nothing to write home about. All of this clip comes from a single day of swell, the best of it a sick looking mini slab they happened upon right before dark. Apparently the swell dissipated by the following morning. Suppose that's surfing in Greece then. Alright.
8. Costa Rican Lefts?
Costa Rica has been a dream spot for so long now, with its idyllic long sand-bottom right hand points on the cover of Surfer and Surfing World, it's the surf trip of dreams. But now they've gone and ruined it all by adding an incredible hollow left, too. Lefts? What's the point in a left? Suppose if you watch this in a mirror the grinding tubes could look pretty fun. But then you have to set up your computer on the bathroom sink hard up against the mirror and it's just kind of awkward. Fun use of candid audio of the pros watching their footage on this cip though, that's fresh.
9. Pagan Rituals, LA
A tad over two minutes, some high energy, highly distorted punk, some fast surfing in Southern California. This Matt Pagan clip is straight out of the 1990s Taylor Steele playbook, and it's great. Hit it and quit it.
10. And Here's Wilko Again, Cause Hooray For Wilko
Why not, why not more Wilko? The dude's the World No.1 for the second year in a row, he's added Cloudbreak to his list of wins, and now finally, the rest of us are joining him in the belief that he could really, truly do this thing! #Wilko2017 Let's go!
P.S. Before you hit play, do you think that cover image for the video looks like someone asked Wilko to mime eating a giant giant giant hamburger? I do.