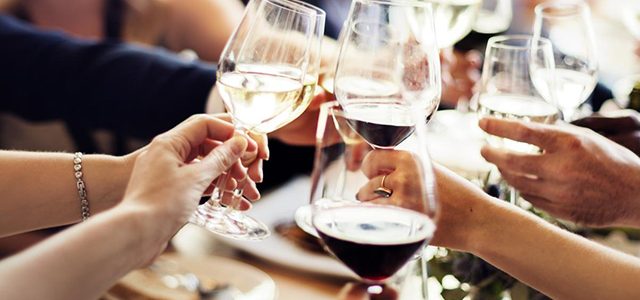 Unlike many parts of Australia, the Adelaide Hills has four distinct seasons and each offers something special for garden lovers; from profusions of bulbs in spring, lush fern valleys offering an escape from the heat in summer, amazing foliage colours in autumn and stunning camellias in winter. Take time to have a vacation an savor the moment of each Sydney picnic spots.
The following gardens are highlights, ranging from free public gardens, private gardens regularly open to the public for a fee (or donation to charity!), and others that welcome visitors by arrangement.
Open Gardens SA offers an exciting new program of open gardens featuring South Australia's stunning private gardens including many in the Adelaide Hills outlined below – plus many more.
Mount Lofty Botanic Garden, Piccadilly Road, Crafers
At Mount Lofty Botanic Garden lose yourself in the glades and nooks of this cool-climate Eden. Numerous trails meander through magical valleys crowded with magnificent trees and thick with flowering shrubs. The garden features 97 hectares of magnolias, rhododendrons, ferns, camellias, roses and native plants, complete with stunning views of the Piccadilly Valley and idyllic picnic areas. Free guided walks are available every Thursday at 10:30am. Entry to the garden is free, with metered parking. Right next door, Mount Lofty House provides grand accommodation surrounded by its own impressive country estate English gardens. Wittunga Botanic Garden, located in Blackwood in the foothills, is always popular for lakeside picnics. Find a beautiful butterfly garden, and an extensive collection of water wise plants from Australia and South Africa.
Hans Heysen's 'The Cedars', Heysen Road, Hahndorf
'The Cedars' is the former home of landscape artist Sir Hans Heysen. Visitors can take a guided tour of the historic home, studio and gardens. The cottage garden is open to the public from Tuesday–Sunday. A walking trail includes favoured locations used by the artist.
Al-Ru Farm, One Tree Hill
This 10 acre garden has a wonderful array of colourful bordered features, a woodland and rose garden, including white daffodils and freesias. Al-Ru Farm offers accommodation and specialises in weddings and functions. Visitors are welcome on open days or by appointment.
Stangate House, Aldgate
Designed by Adelaide architect Eric McMichael, this 1940s house overlooks one of the most beautiful camellia gardens in Australia. The gardens have been recognised as an International Camellia Society Garden of Excellence, one of three in Australia. Stangate House can be hired for functions and welcomes visitors on its regular open days.
Hamlyn Cottage and Tickle Tank, Mount Barker
Explore the garden of well-known garden columnist, author and TV presenter Sophie Thomson at Hamlyn Cottage. The garden is open to the public at various times throughout the year and large group tours can be made by prior arrangement. Sophie is establishing her own sustainable organic garden including a large vegetable patch and a climate compatible ornamental garden. Also at Mount Barker, sculptor Irene Pearce's fascinating garden 'Tickle Tank' welcomes visitors on open days.
Wairoa, Aldgate
The main homestead and surrounding four hectares of heritage garden of Wairoa remain largely intact from the 1880s. This stunning Victorian-era garden features three large flat lawns and several smaller areas, connected by curved stone-edged paths, set amongst 100 year-old oak, elm, maple, copper beech, weeping elm, rhododendrons, azaleas and camellias. The garden is available for weddings, functions and private tours by arrangement.
The Laurels Crafers, Crafers
Crafers Cottages offer accommodation in a stunning heritage garden. The Laurels, a garden full of exotic plantings and mature trees, is available for weddings.
Ashgrove Iris Garden, Gumeracha
Ashgrove Iris Garden boasts a stunning mass planting of Bearded Iris in every colour imaginable providing a kaleidoscope of spring colour and perfume. The garden has regular open days.
Kidman Flower Co., Balhannah
Kidman Flower Co. is a beautiful native flower farm in Balhannah near Hahndorf and offers 'shed door' sales and guided walks (including flower arranging session) by appointment.
ANZAC Memorial Gardens, Macclesfield
The Macclesfield ANZAC Memorial Gardens have been created to provide a place of commemoration and contemplation. Covering two acres the native garden is filled with memorials and artworks to commemorate the service of local men and women in times of war.
Jurlique Tour
Tours of Jurlique's biodynamic farm at Biggs Flat (near Hahndorf) show visitors how and where the herbs and flowers are grown for one of the world's most recognised skin care brands. Enjoy an interesting insight into their plant propagation, harvesting and processing.
Wineries
Apart from its cellar door, Barratt Wines at Summertown boasts a stunning garden. The award-winning estate gardens of Golding Wines at Lobethal are the perfect setting for their cellar door, and Deviation Road Winery at Longwood also has a stunning landscaped garden surrounded by natural bushland. Sinclair's Gully at Norton Summit offers spring wildflower walks.
Nurseries and Garden Decor
Garden enthusiasts might find it difficult to leave the Hills without making some purchases at the excellent nurseries in the region. Examples include the State Flora Nursery at Belair National Park, Cleveland Nursery in Stirling, and Newman's Nursery at Tea Tree Gully with its Topiary Café and stunning wisteria arbour. Other popular nurseries include the Littlewood Agapanthus Farm at Littlehampton, Tupelo Grove in Mylor, and Misty Creek Garden Centre and The Garden Depot in Mount Barker. For garden decor and outdoor furniture try The Flower Garden in Nairne and head to the Farm Services Farm Shop in Echunga for an eclectic mix of rural supplies and unique, rustic, quirky and recycled goodies – from wrought iron antique gates (their specialty), garden sculptures and wood boxes, to boot racks and fire pits.